Fantastic Business Unlimited
Our all-inclusive service with enterprise quality software, technology management and unlimited support at a set monthly price.
Absolutely Everything Included? That is Fantastic!
With our best package, companies receive absolutely everything needed to keep their systems protected and running reliably. From system configuration and optimizations, backups, virus protection and removal to hardware troubleshooting, computer repair and replacement. But there's more… our 24×7 monitoring ensures that your systems are running top-notch and if anything goes wrong, we are on it – and often have it resolved before you, your employees, or customers are aware there ever was a problem.
Powering Small Business with
Enterprise Features and Support
With our professional team watching over and monitoring your systems; your company will never need to think about buying anti-virus, backups or technical support again.
On-Site Technical Support
Our technicians still do house calls! Because sometimes things are just easier face-to-face. 
Email & Telephone Support
Got a quick question or just wondering about something? We're here for that. Give us a call or email, anytime.
Instant Remote Connections
Technicians can immediately connect to troubleshoot and resolve issues without those annoying waiting times.
Advanced 24x7/365 Monitoring
Keeping an eye on things, all day and all night. Making sure your technology is  working so your business is too.
Secure Data Backup & Recovery
Robust data backup solutions providing unlimited encrypted storage at data centres located exclusively in Canada. 
Real-Time Virus Protection
Ditch your consumer-grade virus protection and never worry about infections again.
Web & Email Guard
Securing and controlling workplace internet access while preventing dangerous phishing attacks.
Patch Management
Ensuring applications and operating systems are up-to-date, secure and performing at their best and most secure.
End Point Detection & Response
For more security conscious or high risk; our advanced AI-powered End Point Detection replaces standard Anti Virus. 
Security Vulnerability Scan
Brings to light potential security threats lurking from unpatched software, emerging threats and VPN.
PCI & PAN Compliance Scan
Identifies failures to adhere to PCI standards and locates personally identifiable information storage.
Data Breach Risk Scan
Reports the potential financial impact of at-risk data such as unsecured credit cards, licenses, SSNs and DOBs.
Network Design & Support
When it's time to grow or upgrade we will guide you through the design, procurment and installation process.
Hardware Supply & Repair
On site repair, replacement, loaner equipment and ordering. We prioritize your business to minimize interruption.
Online Ticketing System
Check up on support requests and see the latest updates. Never be left wondering about a status again.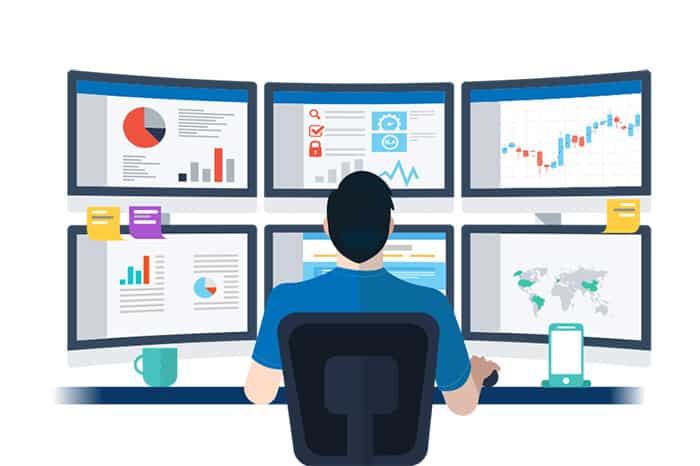 24×7/365 Monitoring
Nonstop proactive monitoring of your network 24 hours a day, each and every day of year by our skilled technicians and advanced software. Performance issues and hardware failures trigger alerts that ensure immediate prioritization from our team. Many of these problems can often be resolved remotely before your business experiences any downtime.
Taking Care of Today, Planning For Tomorrow
Your speciality is growing your business – while ours is providing and supporting the  technology needed to help you accomplish that. As a proud partner to your success, we schedule regular meetings with your management team to ensure that we are on the same page today while getting ready and preparing for the future.
Additionally, monthly reports review the health of your systems and expose gaps and trends that help us make important technology decisions together.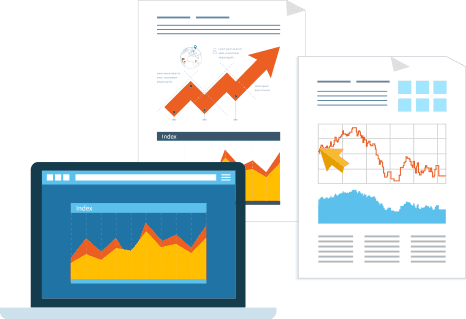 "Super response time. Definitely provides peace of mind, coming to the rescue numerous times with immediate solutions that allow our hectic business to continue uninterrupted."
– KCS Heating and Cooling, South Surrey